Other projects
Pentland Brands
Global website, content management system & iCIMS integration.
Global website, CMS and branded iCIMS integration for a billion pound, family-owned business.
The Work
Pentland Brands are a privately owned, family run, global, billion pound company that own some of the most iconic fashion brands in the world, from Berghaus to Boxfresh and Karen Millen to Kickers. Our particular favourite is Reebok, which transformed Pentland Brands after owner Stephen Rubin turned a $77,500 stake into $770 million in only 10 years.
We translated their new brand look into a modern, sophisticated and stylish design to take them and their brands forward. A particular challenge was how to sympathetically treat a number of strong brands without losing what the Pentland brand itself means. Using a powerful modular design, Pentland have the tools they need to manage their digital home and introduce new group sites as they continue to grow.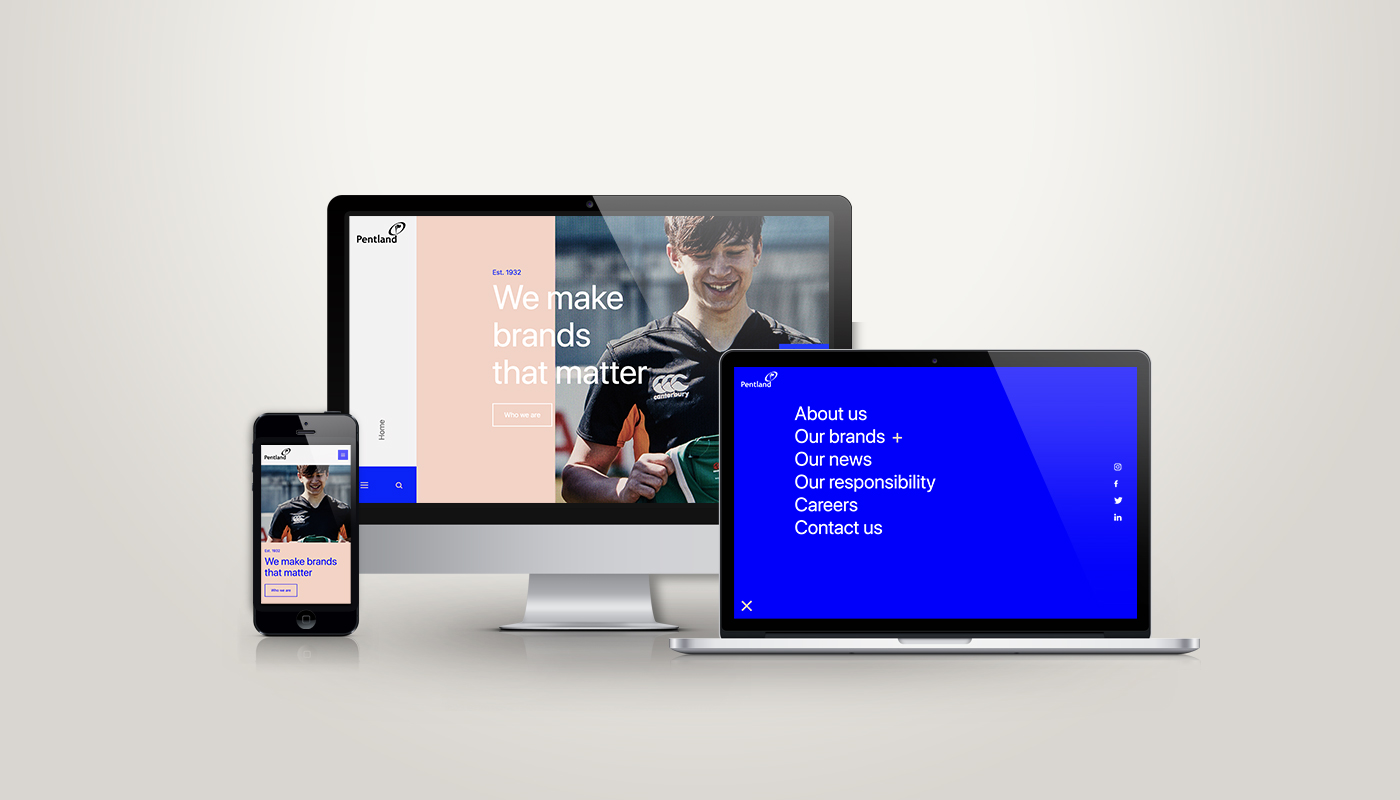 Enquiries
Shall We Talk?
Call us on 03333 051 020 to chat through your requirements or arrange a meeting. Alternatively, complete the project form.